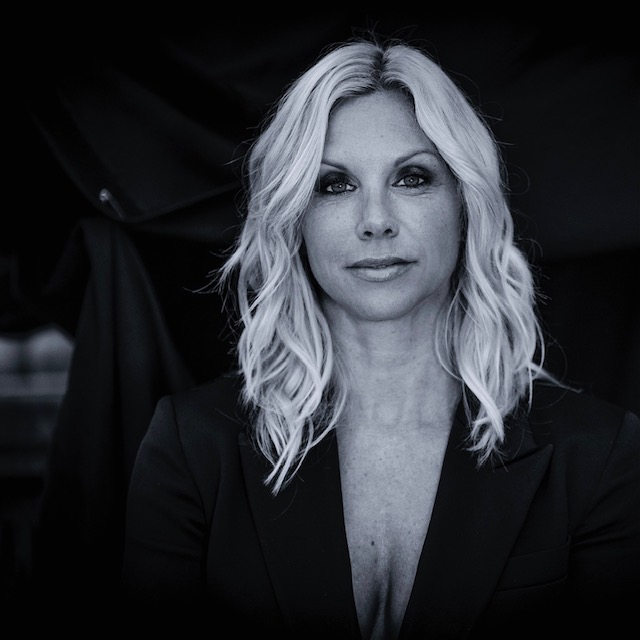 Almost Naked Athletics was created from the desire to show the beauty, strength & power
in women. To show off their muscle, their curves, their waists & also their skin.
The belief is that the energy & strength increase when we feel strong & beautiful which
makes the clothes secondary. Strong & beautiful yet still almost naked.
The founder Astrid Olsson, an awarded fashion designer, has her background as a tailor &
pattern maker as well as in design. She is mostly known as one of the creators behind the
avantgardistic fashion brand Fifth Avenue Shoe Repair and its sculptural pieces, where she
was awarded Elle designer of the year 2009, Italian Vogue Newcomer of the year 2011, to
name a few.
"The strive behind Almost Naked Athletics is that we actually do not need that much clothing
& fashion to shine. And the whole project becomes a celebration of being a woman. The beauty, the
softness , the curves, the femininity. But also the strength, the determination & the strive
you find in a woman in her workouts & in life."
Almost Naked Athletics is created from the sweaty gym world where the dedication is real.
Then transferred into body sculpting dresses almost like a second skin & ended in minimal
bikins. As always in Astrids design & creations - highest quality & perfect fit is the starting point.
A reflection on her own life where fitness, dance and vacations take big parts.
Strong, flirty & easy to wear garments in the highest of quality.
Designed in Sweden - Produced in Portugal.
SUSTAINABILITY
Sustainability is a very important part of the production for us and we believe in transparency, using all knowledge from our many years in textiles & design, to improve our products in the most sustainable way possible.
Our main goal is to create beautiful, high quality products, that through their long life in your wardrobe will help the environment in this way. Therefore we only use high quality in all our fabrics & the highest level of craftsmanship throughout the whole production chain. For us this is a core belief, that high quality leads to lower consumption in the long run.
Apart from this we also sometimes use left over fabrics in our garments, to maximise the use of already existing qualitys. Most of our suppliers only power their factorys with solar panels & all our dyeing is off course always in closed systems - reusing the water needed.
We work with small, local, skilled suppliers, finding fabrics & accessories locally to avoid transportation. This is also why we keep our warehose in Porto to not ship anything unnesseccary.
When working with swimwear & fitness wear, most of  of the fibers used are  polyamide, polyester & elastane. These fabrics are difficult to create keeping them ecofriendly. We always keep sourcing to find better & more ecofriendly fabrics.
CLEAN WATER PROJECT FUNDINGS FOR OUR OUR FUTURE 
Working in any textiles fabric, producing garments, consumes big amounts of water. Therefor Almost Naked Athletics will be dedicating 5 % of each garments profit. We are sourcing the right Clean - water- project to support locally in Portugal. This way we will pay back what we cannot yet change. We believe in balance!